We can confidently say that no dance organization in Lexington enjoys as much great music at it's events as the Hepcats!  Mike Richardson is the DJ for many Hepcats events.  He is a well known swing dance DJ, respected for his thorough knowledge of swing-era music, genres and styles.  His love of swing dancing naturally meshed with his love of the great music of the swing-era. Mike has DJ'd at numerous local, regional and national level events in Louisville, Cincinnati, Columbus and Chicago.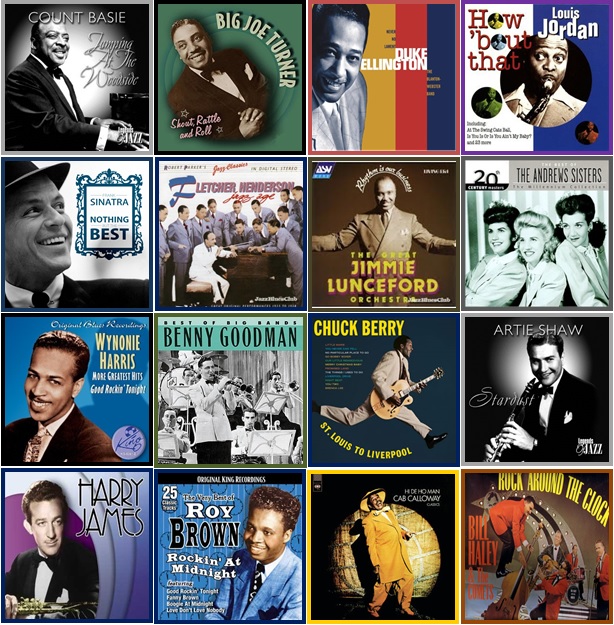 For DJ'd dances, Mike likes to play that great music that's really fun for swing dancing for Lindy Hop and Balboa, to include Big Band, Jump Blues, etc… at a variety of tempos from his collection of over 11,000 swing-era songs!
For live music venues, the Hepcats only collaborate with high quality musical groups that know how to, and like to play for, swing dancers, such as:  the Kentucky Jazz Repertory Orchestra (KJRO), the Univ. of Kentucky Jazz Ensemble (UKJE), the Walnut Street Ramblers, Keith Jones and the Makeshifts, Blair Carman and the Belleview Boys, Neon Swing X-perience, the Rally Cats, the Cigar Store Indians, to mention just a few.
Come on out to any of the Hepcats swing dances with live or DJ music: we think you'll like the music!
For more info on swing dance music, click here.