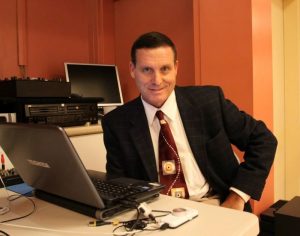 Keepin' it real!  The Hepcats get lots of compliments on the DJ and live music played at Hepcats events.  Of course, the real credit goes to the artists that recorded the song, and the musicians in the bands.  But let's take a few moments to get to know a little bit about the person that DJ's the music for a lot of Hepcats events – Mike Richardson.
---
---
Mike's love of swing dancing naturally meshed with his love for the great music of the swing-era.  He believes you can't separate the dance from the music – we dance the great swing-era dances Lindy Hop and Balboa – and the music for those dances should reflect the same!
---
The great big bands of the swing-era is definitely Mike's favorite genre of music, both personally, and for playing at swing dances.  He also is also fond of the jump blues genre.  Within those general parameters, Mike's philosophy on DJing for Hepcats events is to play great swing music that will make people want to get up and dance.  You'll hear a variety of songs at a variety of tempos from Mike's collection of over 10,000 songs (and you may also hear some surprises!).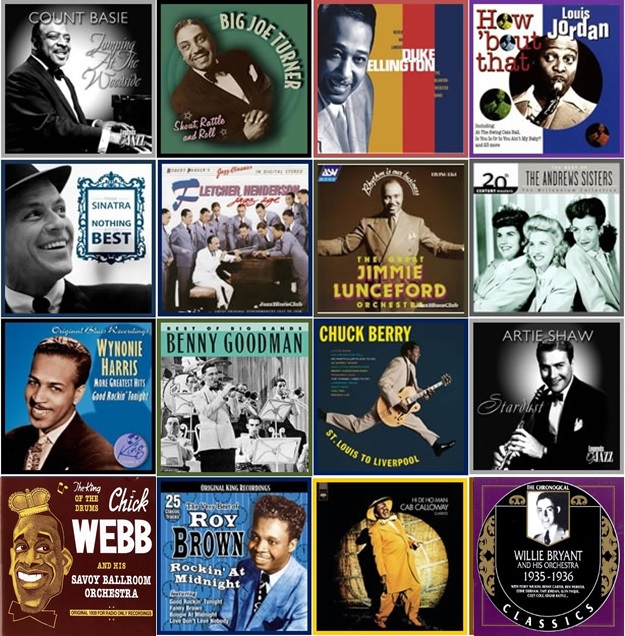 ---
Mike is a member of the baby boomer generation, so how did he get interested in 1930's and 40's swing-era music?
---
As a youngster growing up Mike often listened to "oldies" radio stations, which in those days consisted of a fair amount of big band and jump blues genres of music.  The "popular" music of Mike's youth was the sound of Motown and Stax records (and he will occasionally spin a tune from that era of music).  But his first love is the classic big band, and jump blues music of the swing-era!
---
Mike has DJ'd at numerous local, regional and national level swing dance events, to include events in Lexington, Cincinnati, Columbus, Louisville, and Chicago.  He's been invited to DJ at other regional and national events, but primarily due to job demands and family considerations (I enjoy spending time with my grand children!) he has not been able to commit to those events (but maybe in the future!).  He has also DJ'd at several weddings, mostly for swing dancers tying the knot!
---
Mike is more than happy to share his knowledge about swing music, and he is always open to take requests.  And lastly, don't forget it's okay to ask Mike to dance – just because he's DJing doesn't mean he doesn't want to dance!
---
---
Hope to see you at a future Hepcats event!
For those interested in more information and details on Mike's methods, ideas and philosophy on DJing for swing dances, click on this link –  "Mike's Way – The Swing Dance DJ".