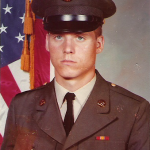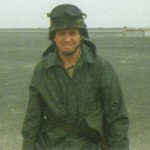 I'm sometimes asked about my time in the military, so here goes ...
---
---
Lieutenant Colonel (retired) Mike Richardson enlisted in the US Army in July 1973.  After his discharge in 1976, he attended the University of Kentucky and received his commission in 1980 as a second lieutenant through the ROTC program in the military intelligence branch.
---
During his 26 years of military service, he served in various command and staff assignments, to include assignments with the 82d Airborne Division; 1st Cavalry Division; 66th Military Intelligence Group; 205th Military Intelligence Brigade; US Army Armor School; US Army Headquarters, Europe; and the US Army Cadet Command.
---
He served in various stateside and overseas locations, to include Fort Jackson, SC; Ft. Devens, MA; Ft. Bragg, NC; Ft. Knox, KY; Ft. Benning, GA; Washington, DC; the Presidio of Monterey, California; Ft. Leavenworth, KS; Ft. Carson, CO; Okinawa, Japan; Munich, Darmstadt and Heidelberg, Germany; Operation Desert Shield and Desert Storm in Iraq; and Operation Joint Endeavor in Bosnia.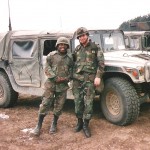 ---
He completed a variety of military schools, to include Airborne and Jumpmaster school; Air Assault School; graduate school at the Joint Military Intelligence College; German Language School at the Defense Language Institute; and the U.S. Army Command and General Staff College.
---
His favorite memories of the military involve the many dedicated soldiers he had the privilege and pleasure to serve with; and the many fond memories of military life and travels with his family: Mary, Mike, Mark and Julia.
---
After retirement from the military in 1999, Mike decided to fulfill a personal lifelong desire, and a longstanding promise to his wife Mary, to learn to dance. Since 2001, Mike and Mary have been instrumental in organizing and promoting swing dance events in the Lexington, KY area.  Mike and Mary are especially partial to the Big Band/WWII swing-era, and sees the Hepcats promotion of Lindy Hop and Balboa as another way to honor veterans from that era.
---
And in keeping with this theme of military service, here are some photos of other of our family members that are serving or have served in the military: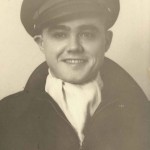 Kenneth (Bill) Dizney, Mary's uncle, service in the US Army-Air Corps.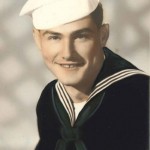 Mary's dad, Melvin R. Dizney, service in the US Navy during the Korean War.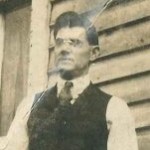 Samuel Oscar Dizney, Mary's grandfather, service in the US Army during World War I with the 110th Infantry Regiment. He was a POW, wounded and captured at the Battle of Chateau-Thierry in 1918. Perhaps we'll find a picture of him in uniform one day.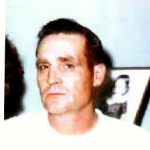 Mike's dad, Gordon Richardson, service in the US Army and US Army Air Corps during World War II in the Pacific Theater and in post-war Germany occupation. Perhaps we'll find a picture of him in uniform one day.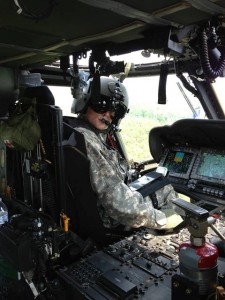 Our son Mike, currently serving as a Blackhawk helicopter pilot in the U.S. Army.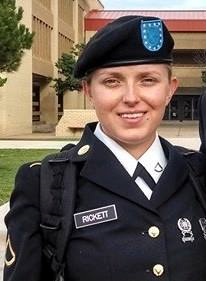 Kirsten Richardson, daughter-in-law, currently serving in the Army National Guard.