This web page provides general information on Hepcats and some out-of-town events.  The out-of-town events listed are ones Mike & Mary have either attended or heard good things about from other Lindy Hoppers & Balboa dancers whose opinions we trust.  Note some Lindy Hop events may also have classes & competitions for Balboa, and perhaps Collegiate Shag, i.e. Camp Hollywood.  This is not an all inclusive list….check out the Swing Planit web site for info on swing dance events all over the world (and that web site is probably not all inclusive).
Note:  Caveat emptor!  Hyperbole is rampant and commonplace these days, especially in swing dance event promotion on FB, on event web sites, etc.  Words and phrases like "awesome", "amazing", "fantastic", "coolest ever", "legendary", "fabulous", "incredible", "super amazing"…… are so overused those words have almost lost any real meaning.  It's a challenge separating fact from fiction in swing dance event promotion – – so buyer beware!  You can also check out our "What's the Scoop?" feature.
Info provided only as a service to web users; no other info expressed or implied.  See the event web site and/or contact the event for full details.
(Last updated April 12th, 2021)
---
o Hepcats events:  the Hepcats have some plans for swing dance events in 2021, but no info right now on the "what or when".  Keep an eye out on Hepcats web site for info as soon it is available.
o Out of town events:  Hopefully we'll see at least a few out-of-town events in 2021.  Keep an eye out on the Hepcats website for info when it becomes available.
Sunday, July 4th:  Happy birthd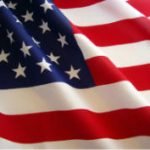 ay USA - the greatest country in the world!