This web page provides info on Hepcats and some out-of-town events.  Info provided only as a service to web users; no other info expressed or implied.  See the event web site and/or contact the event for full details.
---
---
An out-of-town dance event – indeed any type event – is subject to change.  So make sure the event is taking place before you depart!  For out-of-town/worldwide events see the SwingPlanit website.  As expected, a lot less events on the calendar, as compared to pre-pandemic times.
   (Last updated September 4th, 2023)
---
---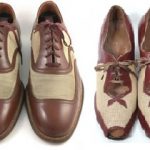 Time for a Hepcats..... Saturday Night Swing Dance!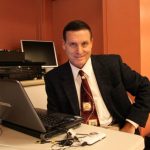 Saturday, October 7th!
o 7:45 pm - doors open
o 8:00 - 11:00 pm - lots of great swing music for your dancing (and listening!) enjoyment, DJ'd by Mike Richardson from the Hepcats Swing Dance Club!
o Admission:  $10, cash or check, pay at the door.
Location:  1801 Alexandria Dr., (Arthur Murray Dance Studio), Lexington; in Gardenside Shopping Center, across from Kroger.
Mike & Mary are excited to host this event and look forward to seeing you!
Questions?  Contact Mike at [email protected] or 859-420-2426.
---
---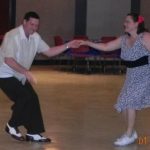 Hepcats Fall 2023 Swing Dance classes start Sunday, October 22nd.  Class registration open - click here for all the info!
Lindy Focus, Asheville, NC, December 26-31, 2023.  See their web site for info.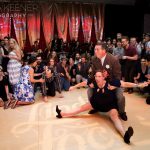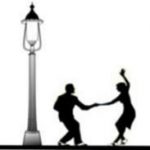 June, 2024 - date to be determined.  Swingin' on Main, Lexington's annual street dance.  Check back for more info.
.
---
---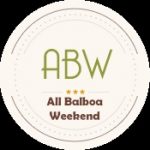 Alas, the All Balboa Weekend (ABW) was postponed for 2023, but the event is scheduled to take place June 13th - 16th, 2024.  All you Balboa dancers - - mark your calendar and save the dates for ABW in 2024!
August 2024, exact day TBA
:
Cincinnati Museum Center's
1940's Day
.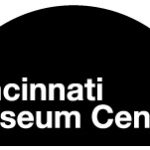 Location:  Cincinnati Museum Center, 1301 Western Ave., Cincinnati, OH  45203. 
A fun event to attend! 
A bit of info about this event.
  This is an overall fun event to attend, but not as dance event.  The music provided for dancing is usually not very good.  We recommend you attend, and note vintage clothes are not required - but if you got 'em should  wear your best 1930's/40's vintage clothing to get in the spirit of the event!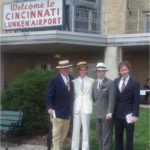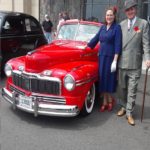 ---
The event takes place at the Cincy Museum Center, a beautiful and historic art deco designed facility.  There is a vintage car display featuring vehicles from the 1920s, 30s and 40s, plus a flyover of vintage aircraft provided by the Cincinnati Warbirds (the group that sponsors the Coney Island USO Swing Dance).  There is a vintage fashion contest, historical presentations, vintage wares for sale from Casablanca Vintage, plus other activities.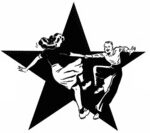 August 30th - September 2nd:  Camp Hollywood, LA.  If you can make it to LA, this is a great event to attend.
Swing Dance Events - Caveat Emptor!
The events listed on this web page are ones Mike & Mary have attended, or heard good things about from others whose opinions we trust.  Note some Lindy Hop events may also include classes & competitions for Balboa, and perhaps Collegiate Shag, i.e. Camp Hollywood.  This is not an all inclusive list….check out the Swing Planit web site for info on other events in the U.S. and worldwide.
Caveat emptor!   Hyperbole is rampant and commonplace these days, especially in swing dance event promotion on FB, event web sites, etc.  It's a challenge separating fact from fiction – – so buyer beware!  You can also check out our "What's the scoop?" feature (see below).
What's the scoop?  No, not ice cream - but what's the scoop on swing dance events?
Mike & Mary are often asked about swing dance events - - what's the event like, is the event worth attending, etc....  So we're providing info on a few (of the very many!) events we've attended over the years called - - What's the Scoop?  Click on this link to get the scoop!