The Kentucky Jazz Repertory Orchestra (KJRO) is the Hepcats favorite band – and for good reasons!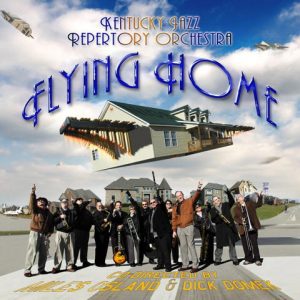 ---
KJRO is a 17 piece big band that is especially suited for and highly skilled at recreating authentic swing-era arrangements.  They are the only big band in the Lexington area, and one of the few bands in this region that can capture the energy, excitement and rhythmic feeling and pulse of the big band music of the swing-era.  Close your eyes and you may think you're back in the late 1930's or early 40's, dancing to Duke Ellington in the Cotton Club, Jimmie Lunceford in the Savoy, Benny Goodman in the Roseland, or Count Basie in the Woodside.
---
KJRO is co-directed by UK School of Music professors Miles Osland and Dick Domek, and consists of the finest and most talented faculty, alumni and musicians from Kentucky area colleges and universities.
---
The Hepcats and KJRO have collaborated on Big Band Swing Dance events since 2005.  At these events you'll hear many great arrangements that are considered swing-era classics.  Many of these arrangements are not played very often (if at all) by your average "big band" or "swing band" due to their technical difficulty.
---
See below for more info on the Kentucky Jazz Repertory Orchestra.