Welcome to the home page of Mike & Mary Richardson, swing dance instructors & performers.  We teach and promote the original swing dances of the 1930's & 40's big band swing era - Lindy Hop & Balboa - and the great music of that era! 

Keepin' it Real!
Out-of-Town Events
Well, things have changed since early March 2020.  A lot of swing dance events have been cancelled or postponed.  One of those being, very sadly, The All Balboa Weekend.
What will the Lindy Hop and Balboa swing dance community look like in the weeks and months ahead?  Or large events in general?
We'll have to see what the future holds.
Dance Events
And check out the "What's the Scoop?" info noted below!
What's the scoop?  No, not ice cream - but what's the scoop on swing dance events?  Hyperbole is rampant and commonplace these days, especially in swing dance event promotion on FB, on event web sites, etc.   Words like "awesome", "amazing", "fantastic".... are so overused those type words have almost lost any real meaning.  It can be a real challenge separating fact from fiction for swing dance events.
So Mike & Mary are going to provide info on (1) future swing dance events, and (2) provide a review of selected events we attended - - called - - What's the Scoop?  Click on this link to get the scoop!
The Hepcats are proud members of the National Fast Dance Association.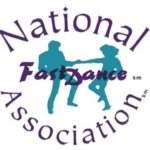 Group Classes & Private Lessons
(Want to learn right away and get one-on-one, individualized instruction in Lindy Hop and/or Balboa?  Take some private lessons with Mike & Mary!  Contact Mike Richardson at 859-420-2426 or info@luv2swingdance.com for more info.)
What's Next?
 Swingin' on Short, Lexington's annual street dance!
The 2020 event, scheduled for Sat., June 6th has been cancelled.
---------------------------------------------------------------
Give the gift of dance!
Need a gift for the person that has everything?
Give a gift that lasts – with a lifetime of fun and good health!
Swing dance lessons are the perfect gift for someone looking for a fun activity, wanting to meet new people, explore a new hobby or just stay in shape.
Gift certificates can be customized for a single class/lesson, or for a package of classes, and for single dancers or groups of dancers.
One call or email does it all! Contact Mike Richardson at 859-420-2426 or info@luv2swingdance.com to arrange your purchase.