This web page provides general information on Hepcats and some out-of-town events in a monthly list format.  The out-of-town events listed are ones Mike & Mary have either attended or heard good things about from other Lindy Hoppers & Balboa dancers whose opinions we trust.  Note some Lindy Hop events may also have classes & competitions for Balboa, and perhaps Collegiate Shag, i.e. Camp Hollywood.  This is not an all inclusive list….check out the Swing Planit web site for info on swing dance events all over the world (and even that web site is probably not all inclusive).
Note:   Caveat emptor!  Hyperbole is rampant and commonplace these days, especially in swing dance event promotion on FB, on event web sites, etc.  Words and phrases like "awesome", "amazing", "fantastic", "coolest ever", "legendary", "fabulous", "incredible", "super amazing"…… are so vastly overused those words have almost lost any real meaning.  It's a real challenge separating fact from fiction in swing dance event promotion – – so buyer beware!  You can also check out our "What's the Scoop?" feature.
Info provided only as a service to web users; no other info expressed or implied.  See the event web site and/or contact the event for full details.
(Last updated December 3rd, 2019)
---
Some upcoming events:
December 27th-31st:  Lindy Focus, Asheville, NC.  Annual week long workshop event.  The highlight of the event is five evenings of great big band music featuring the works of Jimmie Lunceford, Artie Shaw, Chick Webb, Benny Goodman, Lionel Hampton, et al..... 'nuff said!
o After the Hepcats classes on Jan. 19th, how about a...….
Swing Dance!
Sunday, Jan. 19th,
7:30-10:00 pm
This swing dance is a good opportunity to  practice, social dance, work on a new move……on a floating, smooth wooden dance floor, the best in Lexington (the floor is especially good for Balboa!)!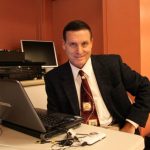 DJ Mike Richardson plays great swing music for your dancing and listening enjoyment!
Cost: $5.  Pay at the door (or see Mike during the dance).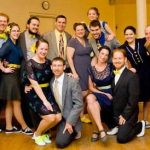 o Feb. 28-Mar. 1:  Dayton Swing Smackdown.  Workshop classes, plus a team competition.  A fun event to attend.  See their web site for info.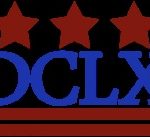 o Apr. 17-19:  DC Lindy Exchange, Washington, DC area.  Lots of dancing in the nation's capital.  The Saturday night dance usually features a very good big band orchestra at the Spanish Ballroom.
Coney Island USO Swing Dance & Salute to Veterans
Saturday, May 23rd, 6-10 pm
Get on up to Coney Island in Cincy for the Cincinnati Warbirds USO Swing Dance & Salute to Veterans, music by the Tom Daugherty Orchestra, featuring their re-creation of the Glenn Miller Army-Air Force WW II band.  A fun, and patriotic event to attend.
Swingin' on Short -
Lexington' annual street dance!
Saturday, June 6th
7-11 pm
Make your way to downtown Lexington for Swingin' on Short, Lexington's annual street dance.  Cost: free!
More info to follow.....
--------------------------------------------------------------------------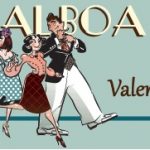 The All Balboa Weekend (ABW):  June 18th-21st, 2020,  Independence, OH (about 15 miles SW of Cleveland).
There really is no debate - when it comes to a combination of high quality instruction, dancing and competitions - ABW is the best of the best, it's really that simple.  For Balboa dancers, this is a must attend event!
A note from Mike & Mary about the All Balboa Weekend (ABW):  "We've been dancing Lindy Hop and Balboa for quite a few years, and over that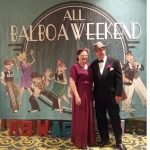 time we've attended a lot of weekend workshop events, regionally and nationwide.  There is one weekend workshop event that stands out for us, one we make plans to attend every year:  ABW.  2020 will mark the 20 year anniversary for the event, and we've attended for 16 of those years.  For Balboa enthusiasts, those wanting to learn Balboa, or those wanting to take their Balboa to the next level, ABW is must attend event.  Not to sound harsh, but you shouldn't call yourself a serious Balboa dancer – and you really shouldn't attempt to teach Balboa – if you don't attend ABW on a regular basis, it's really that simple – ABW is that quality of an event.  (This is especially true for those swing dancers that live in our neck of the woods/within a reasonable driving distance of the event, i.e. KY, Ohio, Indiana,…)
We know ABW is not "cheap" when compared to exchanges, a typical DJ dance, etc…but people, to include swing dancers, make choices all the time about how to spend their money and one of those choices for swing dancers should be to attend ABW!  Don't be a person that "knows the price of everything and the value of nothing".  When you consider what you get at ABW – world class instruction, high quality music (both live and DJ), high level competitions, high quality social dancing with hundreds of other Balboa enthusiasts – ABW is a great value.
And if it wasn't for ABW, the Balboa dance scene in the US and internationally would not be where it is today.  The swing dance community owes a big thanks to Valerie and the ABW staff for their efforts in putting together a consistently first-rate event year after year. Hope to see you at ABW in June."