This web page provides general information on Hepcats and some out-of-town events in a monthly list format.  The out-of-town events listed are ones Mike & Mary have either attended or heard good things about from other Lindy Hoppers & Balboa dancers whose opinions we trust.  Note some Lindy Hop events may also have classes & competitions for Balboa, and perhaps Collegiate Shag, i.e. Camp Hollywood.  This is not an all inclusive list….check out the Swing Planit web site for info on swing dance events all over the world (and even that web site is probably not all inclusive).
Note:   Caveat emptor!  Hyperbole is rampant and commonplace these days, especially in swing dance event promotion on FB, on event web sites, etc.  Words and phrases like "awesome", "amazing", "fantastic", "coolest ever", "legendary", "fabulous", "incredible", "super amazing"…… are so vastly overused those words have almost lost any real meaning.  It can be a real challenge separating fact from fiction in swing dance event promotion – – so buyer beware!
Info provided only as a service to web users; no other info expressed or implied.  See the event web site and/or contact the event for full details.
(Last updated June 22nd, 2018)
————————————————————————————————————————-
Register In Advance On-line and $ave!
1. Beginner Class – Learn to Swing Dance with the Hepcats!  Sundays, October 21st – November 18th, 5:30-6:15 pm.
2. Add Some New Moves! Sundays, October 21st – November 18th, 6:30-7:15 pm.
See the Hepcats Classes web page for all the info!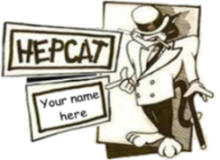 Mike & Mary have taught literally thousands of people to swing dance, and we can teach you – give it a try!
For the beginner class series we'll learn the original swing dance:  Lindy Hop!  Lindy Hop is built around 8 count patterns and requires good lead and follow skills, and good technique. Learn Lindy Hop – and get hep to the jive!
o Already know some swing dance? Don't settle for "step, step, rock step" – – learn the original swing dance, Lindy Hop!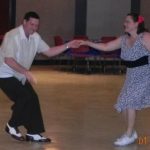 o The beginner class is also a good class series for those that have a basic or introductory knowledge of Lindy Hop and want to learn and reinforce good Lindy Hop technique, styling and movement.
Cost: $40 ($35 students) for the entire 5 week class series.  Register In Advance On-Line and save $5! (Use promo code Hepcat)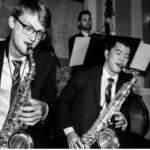 o Friday, June 29th, 8-11 pm:  the  LA Swing Barons, from LA, CA, play at York Street Café in Cincy.
About the band, according to their web site - "The L.A. Swing Barons are a 14-piece big band inspired by the vibrant dance halls of the 1930s swing era. Based in Los Angeles, we aim to play the energetic music of bands like the Count Basie Orchestra, Duke Ellington and his Orchestra, and others that shaped the golden age of swing."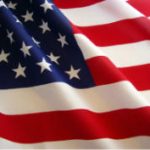 o Wednesday, July 4th – Happy Birthday to the United States of America, the greatest country in the world!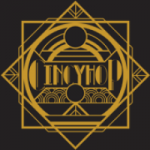 o August 2-5:  Cincy Lindy Exchange.  The annual Lindy exchange in Cincy.  See their web site for all the info.
o August 2-5:  Balastoff, Huntsville, AL.  A weekend Balboa workshop event; a fun event to attend.
o Saturday, August 11:  Cincinnati Museum Center annual 1940's days at Lunken Airport.  More info to follow.
o August 17-19:  Great Lakes Balboa Escape, Chicago, IL area.  A weekend Balboa workshop event in the Windy City.
o October 5-7: Second City Swingout, Chicago, IL.   A weekend Lindy Hop/Balboa workshop event.
-----------------------------------------------------------------------------------------------------------------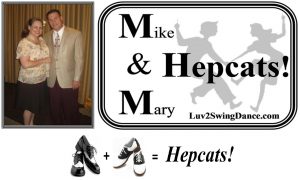 Hepcats Fall classes start on Sunday, October 21st.  Check out the Hepcats classes web page for info!
o Nov. 2-4:  Balhalla, Baltimore, MD.  A Balboa weekend workshop event.
o Dec. 27th-31st:  Lindy Focus, Asheville, NC.  Annual week long workshop event – and with great big band music featuring artists such as Duke Ellington, Benny Goodman, Artie Shaw, Jimmie Lunceford, Chick Webb…..
All Balboa Weekend (ABW), 2019 - June 13-16!  It's never too early to mark your calendar and save the dates for the ABW.  More info to follow.